Super Mario Bros.

sean doherty

When parents imagine video games, they think of time wasting games that cause their children to be glued to the TV screen for hours on end. While video game binging may not be the healthiest practice, many of my childhood memories arose from time spent playing video games with my three brothers.

Having grown up in the late 90's and early 2000's, I was around to experience some of the pivotal gaming consoles such as the Super Nintendo and Play Station 1. It's incredible to think of how these systems have developed so much in the last 15 years.

The first video game system that I was exposed to was the Super Nintendo.

Although it reached the United States in 1991, it reached my house in approximately 1999. With its big, bulky cartridges and only 9 buttons on each controller, it was pretty easy to get the hang of.




When I was about 7 years old, my brothers and I began to spend a lot of time playing games like Super Mario World, Star Fox, and Top Gear when there was nothing better to do. I clearly remember one summer afternoon asking my oldest brother Liam if I could play Super Mario next. To my surprise, as soon as he beat the next level, he handed me the controller and let me start playing. Not only did he give up the reigns rather quickly, but he also let me play for as long as I wanted.

Considering how easily I had just managed to get the controller, I became suspicious and noticed that he was still pressing the buttons on another controller while I played.

I asked him why he was doing that and he responded with the utmost confidence and told me that he was using the "Black Out" Controller, which he said needed to be used in order for the Nintendo to stay on. I considered what he said for a moment, and then shrugged it off as if it made perfect sense (Well duh, of course I don't want the Nintendo to shut off, I guess it checks out). Liam was able to fool us with this "Black Out" Controller scheme for about a year, until we figured out what he was actually doing.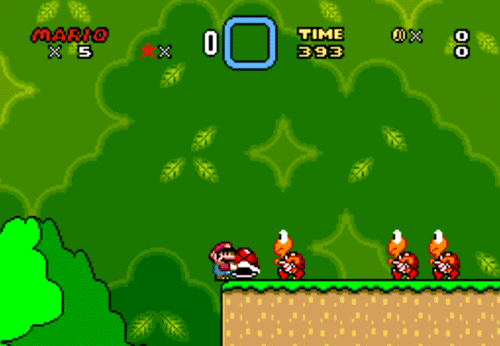 When I asked Liam about his favorite memory spent playing video games, it was when we were all playing the game Top Gear for Super Nintendo.

Surprisingly enough, his memory did not involve any of us playing the game, rather all of us being the pit crew as my cousin Mary Kate beat all of the levels of this game. While we were only able to get to level four, she made it to level twenty-two! Because of this, we were all given special tasks, like coach, window cleaner, and snack retriever.

My cousin ended up beating the game that day, and it felt as though we had all done our part to help her get there.


As time went on, we continued to get newer gaming systems that made the previous seem antiquated. For Tim, my second oldest brother, his favorite memory involved us playing James Bond: Night Fire on the Play Station 2. This console had incredible graphics compared to anything we had owned before it. Not only this, but James Bond: Night Fire was the first game that allowed you to battle with the computer instead of each other (which prevented a lot of "Screen cheating" and subsequent fighting). This new feature in the game resulted in hours, upon hours of gameplay, and although we loved it, we found playing in the dark, late at night rather difficult. This is because the computer characters would randomly pop up on the screen causing us to jump every time.

Honestly, everyone felt much safer with the lights on.


As we matured, so did our choice of video games like Call of Duty and Medal of Honor for the Play Station 2.

I vividly remember when we would rent games from Blockbuster and play them all weekend together (Imagine telling a 13 year old that you could rent video games from block buster…). It was likely that we played them all of Friday and Saturday night.

At this time, my youngest brother Aidan was finally old enough to keep up with the rest of us playing video games.

His favorite memory involved my dad trying to play video games with us. He was in fact so terrible, that we used to give him all of the best weapons and he would still run in circles and get lost on the map. It was nearly impossible for him to kill us, unless he spun around shooting every thing and by chance he happened to hit us.

More often than not, if we were bored enough we would coerce my dad into playing with us for a good laugh.


In retrospect, my brothers and I spent hundreds of hours playing these pointless video games, but it was not for nothing. We were able to create lasting memories as a result of our spending time together beating a difficult game or… you know shooting each other.

There was something about huddling around the heavily pixilated screen that brought my brothers and me so much joy for a number of years. After we all grew older it became more difficult to find the time that we used to have for playing video games. It was amazing to think that such simple games could captivate us for hours on end. Whether it was traversing the two-dimensional landscape of Super Mario World or watching my dad make himself look like a lunatic, I will always remember the time spent with my brothers making memories.



Sean Doherty
is a freshman at the University of Massachusetts Amherst, studying Psychology and Neuroscience while in the pre-med program. Aside from studying, Sean spends most of his time working as an EMT, a TA for the on-campus class, a caterer and working in a lab on campus. In his free time, Sean likes to partake in service trips to the Dominican Republic and wonder what he could accomplish with more free time. In the future, Sean hopes to go to medical school and become a doctor.