6 Reasons Why Skip-It's Were More Fun As A Child

Isabelle Saunders


Throwback to the late 90's early 00's, my two older sisters and I would wake up every morning ready to throw on our jellies and spend the warm sunny days outside in our ultimate play place of a yard. We would draw roads throughout our driveway with sidewalk chalk, complete with stop signs and street signs. We would ride our bikes around, sit on the skate boards and go flying down the hill into the road, scaring our parent's half-to-death (living on a back country road in the boonies made this safer than normal). Back at the top of the giant skateboard death hill, we would use the jump ropes, hula-hoops and the beloved Skip-It!!! Skip-It was so fun and I had an awesome blue jelly looking one with sparkles, which almost matched my jelly shoes. Sometimes for morning recess at Lake St. Elementary school some friends and I would bring our Skip-It's and go crazy with them. If one of us hit the other, even by accident, war would break out. Skip-It's truthfully should have banned from school.


1.

The commercial was and still is one of the most dreadful yet catchy song ads you've ever heard.
"Skip-it, Skip-it, to the sound! Faster, faster, coming round! Skip-it, Skip-it, more and more! Faster, faster, beat your score! Skip-it, Skip-it, to the beat! Faster, faster, move your feet! Skip-it, Skip-it, sounds like fun! Faster, faster, everyone! Faster, faster, if you dare! Skip-it, skip-it, everywhere!"

I would have this awful song stuck in my head all day, especially once breaking out the Skip-it for a few hours and humming it to myself the whole day long. The second I put that ring around my foot again I remembered the song, leaving my head filled with a woman's haunting singing voice that sounds far too enthusiastic for promoting a plastic children's toy.


2.

You don't have the same energy or desire to jump over a plastic chord attached to a rolling ball, second after second after second.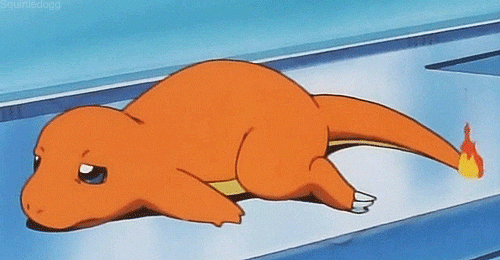 When you were a tiny ball of energy as a child, Skip-It was the absolute shit. On a beautiful sunny day, my sisters and I would lace up our sneakers and spend hours in the drive-way. It was challenging as a child, but now-a-days it's not a challenging task. After about 54 seconds of the Skip-It, I threw it to my friend. I could have continued to skip the Skip-It BUT it really wasn't as entertaining as I remember. Who else other than young kiddos have the energy to Skip-It all day?

I'm usually more like Arnold and Charmin.

3.

The new electric counter breaks the first time you use it.


"Make it electronic," they said. "It'll be fun," they said. The electronic counter was a game changer for the Skip-It.

It was challenging to beat your own score or your arch-enemy on the playground's score. However, as you would drag the Skip-It around and slam it back into the ground on each skip, the ball would slowly wear down and crack apart. What else did Tiger Electronics expect to happen?! My friend and I broke our new Skip-It we ordered from Amazon within the first 3 minutes of playing with it. The only reason broken Skip-Its didn't bother us as youngins was because Skip-It told us we skipped 350 skips within 30 seconds, beat that!

4.

They are noisy as hell!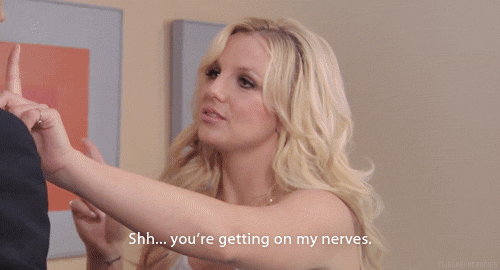 The typical noise that comes along with a Skip-It is plastic slamming into pavement, continuously and continuously and continuously. Along with occasional cries of pain when you trip on the Skip-It, and even louder war cries when you accidentally skip your Skip-It into someone else's legs. Listening to the skateboarders on campus try to land their tricks on pavement from my dorm window is obnoxious; I can't imagine hearing the Skip-It swinging around all day.

5.

You get weird looks (since you're not a child anymore) when using the Skip-It in public.
When you're a cute little kiddo at the park trying and failing to hop over your Skip-It, no one is going to look at you like you have ten heads and severely need to move on with your life. Come spring time at a college campus and you decide your favorite outdoor activity is a Skip-It, you're going to get be told to find your chill real quick.

6.

Skip-It's were designed to bruise your shins.


Skip-It's are almost like ankle shanks designed for children 8 and under. Every time you make a mistake with the Skip-It, that thing is coming right back to slam into your shin. And if you were an adventurous kid like me, you would come home at the end of the day covered in scrapes, dirt and bruises. Even though Skip-It is a lot easier as an adult, I still managed to get a nice classic shin bruise from it. A nice welcome back to good ole' days - with a black and blue on the side!



Isabelle Saunders is a nineteen year old writer who attends the University of Massachusetts Amherst. She is originally from a small town only 45 minutes east down cow infested Route 9, Spencer. In her hometown, Isabelle enjoys working her summer job at a Garden Center. This job is awesome for her because she loves to take full advantage of the outdoors, especially during the summer. Isabelle has two rad older sisters who are also her best friends. A ride variety of music fits within Isabelle's general taste, but one of her favorites is good ole' Led Zeppelin. Relaxing with her weird friends is among her favorite and most valuable activities.