JANINE ALGER
I grew up with the Harry Potter series by J.K. Rowling. Both the books and movies created a bonding experience for my family and I. To me, the most influential book in the series was the first,
Harry Potter and the Sorcerer's Stone.
My mother read it to me when I was very young, and from then on I was hooked. The first movie has a run time of 159 minutes (including the credits, that is). I watched every one of them and documented my reaction in diary fashion.
00:48:
Not even a minute in and the background music is already bringing back memories.
02:07:
McGonagall questions Dumbledore's decision to trust Hagrid and Dumbledore just says, "I would trust Hagrid with my life," and I honestly feel the same.
02:19:
Hagrid comes flying in on his motorcycle like its no big deal but really he's a total badass.
03:00:
They're all so British.
03:30:
Hagrid's crying and Dumbledore's saying goodbye this is so emotional.
04:35:
I hate Dudley so much who does this kid think he is...
05:55:
The amount of child abuse in this movie already makes me #nerve
06:30:
Why would Harry start talking to the snake in the first place?? Like is he that lonely???
07:50:
Laughing because Dudley's trapped in the snake habitat where he belongs
08:20:
More child abuse (this is so illegal)
09:27:
Uncle Vernon is literally so ugly.
10:50:
This movie is the only reason I remember that the mail doesn't come on Sundays.
12:08:
The mail scene is probably one of my favorites simply because Uncle Vernon looks like a psychopath the whole time.
12:24:
How did they even find a little house on a rocky peninsula on such short notice?
12:29:
Like who is their realtor??
13:13:
Hagrid comin' through (no big deal).
13:35:
Uncle Vernon isn't even trying at this point just look at him #ThoseChins:
14:20:
Hagrid giving Harry a cake for his bday when his Aunt and Uncle didn't is the cutest but also saddest thing #TrueFriendship
14:23:
The spelling of "Happee Birthdae Harry" makes it even better.
15:07:
"Yer a wizard 'arry" never gets old.
15:10:
Harry questioning his life (just like me this semester).
15:53:
Harry finally getting to read his letter (it's about time) >>>>
16:20:
Petunia needs to calm down and stop being so jealous of her sister…
17:46:
DUDLEY WITH A TAIL
20:00:
Quirrell stuttering makes me uncomfortable #stop
21:03:
How do you get to be an extra in one of these movies (because that would be so cool)???
23:11:
What if banks in the real world stored money like Gringotts
24:39:
How do they make Hagrid look so much bigger than everyone else though? Is he wearing stilettos?? What is his secret????
25:33:
It must be really weird for Harry to have all these random people know who he is even though he literally doesn't know anyone at all.
27:01:
Olivander gettin' mysterious with the wand legends
30:10:
Baby Harry is so cute
38:20:
All I can think about is how young and short all the characters are in this movie
39:42:
McGonagall will always be my favorite character
40:44:
Malfoy is always looking for trouble with his 2001 slicked back gel hair and I don't know whether I love him or hate him at this point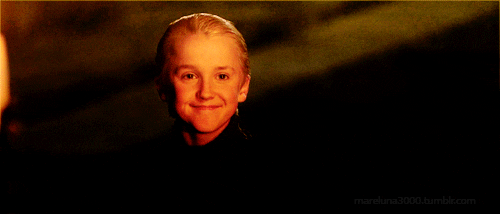 48:25:
Changing staircases would make me so #nervous
51:14:
McGonagall is so sassy I love it (that's why she's my fav obviously)
53:59:
Honestly the owls in this movie are probably smarter than me
62:30:
Filch is so weird I don't like him at all why is he even there what does he bring to the table
67:43:
Ron making fun of Hermione is only funny because they literally end up getting married and having babies at the end of this series.



75:48:
Such dramatic music for a Quidditch game #nervous
81:01:
Hermione coming to Harry's rescue once again
84:55:
Hagrid has obviously never heard the term "loose lips sink ships"



92:50:
Harry seeing his mom and dad in this mirror tho (aka I'm crying right now)
100:31:
Hagrid casually hatching his dragon egg in front of three 11-year-olds
113:50:
Neville tryna do the right thing is so cute omg
117:08:
Hermione ALWAYS coming to the rescue
122:15:
I forgot how cool and dramatic this chess scene was
130:33:
Voldemort is probably the ugliest/creepiest out of anyone in this movie tbh
131:24:
He literally looks like creepy little alien omg what is going on
133:51:
Ghost Voldemort: still the creepiest thing ever
136:01:
Dumbledore is so full of wisdom 24/7
141:26:
Dumbledore rigging the house cup competition so Gryffindor wins >>

Overall I still LOVE this movie. Since I hadn't seen it in so long it was peculiar to see the actors so young, but it was very cute to watch once again. There were some scenes that I had forgotten about that I realized are still my favorites, like the first Quidditch match and the mail scene at the beginning of the movie. The imagination and creativity that went into these books and movies is astounding, and I think that is why I fell in love with them in the first place. In short,
Harry Potter and the Sorcerer's Stone
is still as amazing in 2015 as it was in 2001.

Janine Alger is a writer originally from Dedham, MA who is currently studying at the University of Massachusetts Amherst. Janine enjoys photography and poetry. She also works in her hometown taking care of young children at a local daycare center. Although she has not yet officially declared a major, Janine is seriously considering pursuing Journalism in the future.